New Zealand's food industry specialists
Ceelon is your first choice for food-grade high-performance plastic products. Whether you're looking for an off-the-shelf part for your processing production line, the new metal detectable plastics or a bespoke component designed and manufactured to the highest tolerances, we have the expertise and the range to help.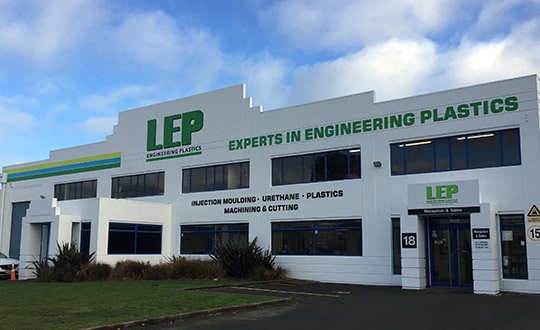 As a division of LEP Engineering Plastics we draw on the industry-leading expertise of an organisation that's been at the forefront of plastics innovation for over 60 years. Our product development and manufacturing facilities in Auckland and Christchurch offer customers in the dairy, meat, food processing and beverage industries unrivalled capabilities in service response and manufacturing capability.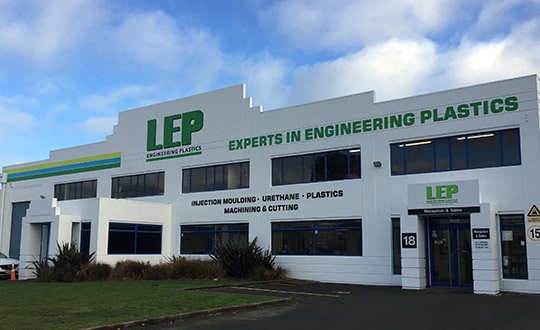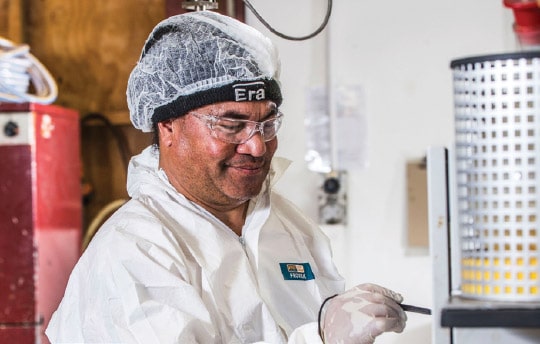 Internationally accredited quality assurance
Our focus on meeting the highest international standards has been recognised by New Zealand's leading domestic and export brands as an essential element in their commitment to producing premium food and beverage products.
Regulatory and business environments, and increasing consumer expectations have ensured a demand for excellence at all stages of the process, from the vineyard or paddock to the supermarket shelf, and Ceelon is central to maintaining that expectation.
A partner for world-class New Zealand produce
Our ongoing investment in food-grade plastics development has ensured that New Zealand's food industry has access to the internationally benchmarked expertise and products that are vital to maintaining product quality and competitive edge.
From class-leading Ultra-high-molecular-weight polyethylene (UHMWPE/UHMW) to ground-breaking developments in Metal Detectable Plastics (MDP), we are the food industry specialists.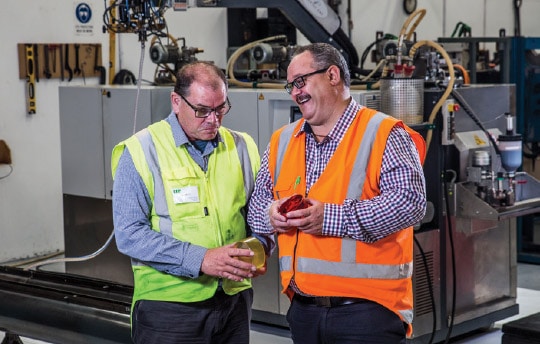 A comprehensive product portfolio
Further to our range of high-tech plastics, we also have food-grade polyurethanes, produced in our leading PU factory, and can also custom injection-mould to your requirements.
Our product portfolio of respected food-grade brands, includes Ketron®, Ertalon®, Ertacel®, Acetron®, Ertalyte® and TIVAR®.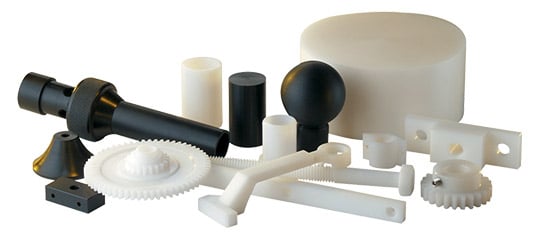 Metal Detectable Plastics
Specifying Metal Detectable Plastics is a significant step towards avoiding the possibility of plastic contamination during the processing and packaging of food.
High-performance plastics have a huge role to play in food and beverage production processes and they are without doubt improving productivity and the quality of products.
But alongside this extensive use is a requirement to ensure that plastic contamination isn't inadvertently introduced during processing and packaging.
Ceelon's commitment to helping local producers meet the highest international expectations extends to providing solutions that deliver superior customer confidence in food and beverage quality. Achieving this requires a dual strategy of designing durable, top quality components for production lines, and also specifying superior materials in their manufacture.
Metal Detectable Plastics (MDP) are an example of the technologically advanced materials now available, and they represent a significant step in eliminating the possibility of plastics contamination.
These new-generation plastics are produced with a metal detectable additive that ensures any plastic fragment is immediately detected by including a standard metal detector in the production or packaging process.
MDP's can be successfully machined using many of Ceelon's standard production processes and we welcome the opportunity to explore their use in your operation.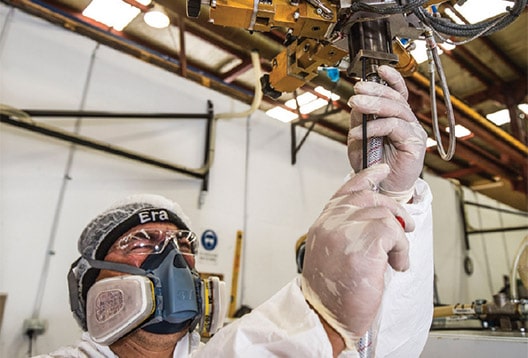 Comprehensive and industry-responsive services and products
Ceelon is a pro-active and superbly-resourced production and processing partner with wide-ranging capabilities and an extensive portfolio of products.
Our qualified technicians and customer service personnel are always available to advise on the most appropriate solution and can undertake on-site inspections, when required.
Custom designed and manufactured components in UHMW, MDP, acrylic and polycarbonates

Precision machining, Injection moulding and cast manufacturing

3D printing

A large range of rod, sheet and tube products

X-Lube bushes, Knobs, handles and other standard components always in stock

PTFE/Glass tapes, fabrics and belts

Ceelon Threadseal Tapes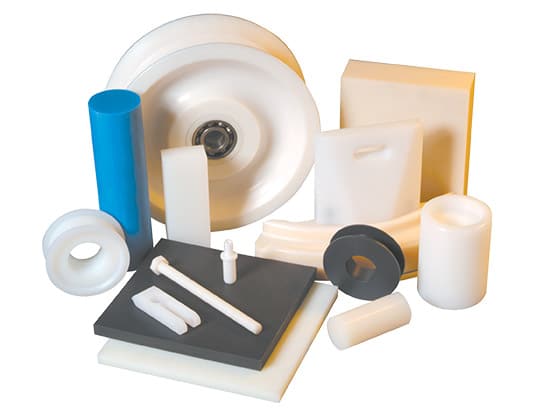 Bottling line clamps
Complex, machined clamps modified from the original part to extend production life.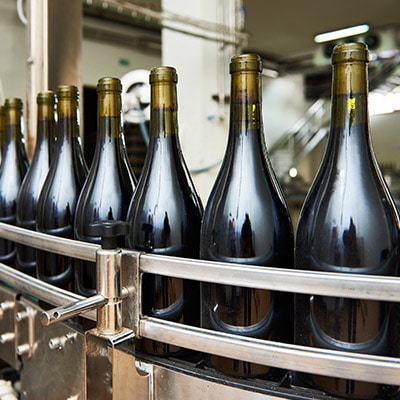 Wine bottle grips
Polyurethane grips of varying harness for different bottle types. Solution included colour coding for easy identification.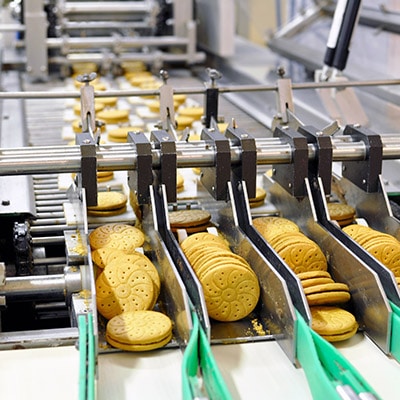 Drive chain sprockets, rollers and conveyor rollers
The speedy and accurate replacement of worn parts with long-life, corrosion resistant high-performance plastics is a constant requirement in precision manufacturing processes.
Meat processing parts
Complex components machined to extremely high tolerances from a single piece of high-performance plastic.
Food processing clamps
Polyurethane clamps engineered to withstand a wet and highly corrosive environment. Our solution replaced the original aluminium handle with hard-grade polyurethane for better bonding and corrosion resistance.
Contact Us
We welcome the opportunity to show how high-performance plastics can play a positive role in your production processes. You can message us through our contact form below, email us at [email protected], or if your requirement is urgent call 0800 808 809.