acetal is a hard engineering plastic derived from the polymerization of formaldehyde. It is highly suitable for automatic machining and precision mechanical parts. It exhibits high tensile strength, hardness and impact resistance. The low moisture absorption of acetal gives excellent dimensional stability for close tolerance parts, such as bearings and gears.
Machined components for bakery equipment.
There are two types: acetal C (copolymer) and acetal H (homopolymer).
acetal C is more resistant to hydrolysis, strong alkalis and thermo-oxidative degradation; acetal H has higher mechanical strength, stiffness, hardness better wear resistance.
acetal is also widely used in mechanical components and electrical insulators where exceptional strength is required for above-average temperatures or moisture levels. It is FDA approved and can be used in contact with food, especially in liquid environments. acetal is available in natural or black in a range of rods and sheets.
Temperature range:
acetal C -50°C to +100°C (-50°C to +85°C in water)
acetal H -50°C to +90°C (-50°C to +60°C in water)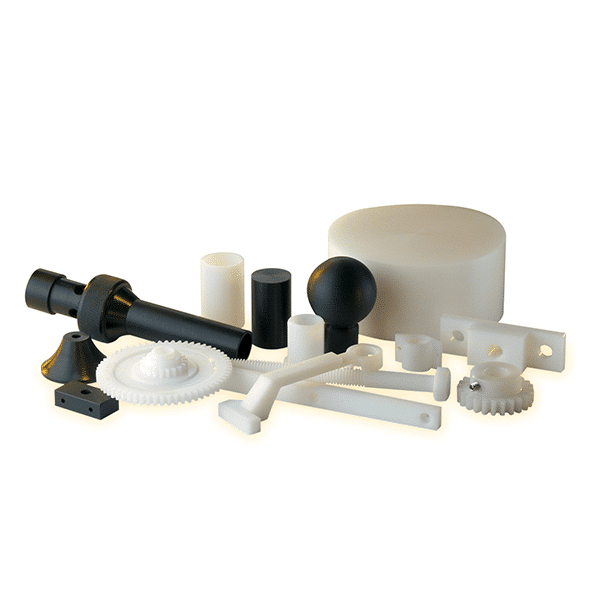 Benefits
High mechanical strength
Good impact resistance
Low stick/slip properties
Good machining properties
Excellent resilience
Physiologically inert - suitable for food contact
Good dimensional stability
Applications
Heavily loaded bearings/rollers
Gear wheels with small modules
Bearings/gears with small tolerances
Valve seats, snap-fit assemblies
Insulating components in electrical engineering
Cam followers
Thrust washers