acrylic pmma (polymethylmeth-acrylate) is a rigid plastic, generally known as acrylic but also by its common trade names of Perspex® and Plexiglas®. The most notable characteristic of acrylic is its transparency, which is comparable to glass. This enables it to be used in many applications, ranging from signage to tail-light lenses to helicopter bubbles. Its rigid properties also
make it ideal for machine safety guards. Acrylic tubing is used extensively in small feed hoppers on many types of manufacturing and processing equipment. Sight glasses for liquid storage tanks or containers are another common application, provided chemical compatibility is maintained.
acrylic pmma shows good weather and scratch resistance, and its low moisture absorption contributes to excellent electrical insulating properties. It can be heat-formed, and is readily glued with an acrylic solvent cement. It is not affected by most detergents, cleaning agents, food oils or lubricants.
Temperature range: -30°C to +80°C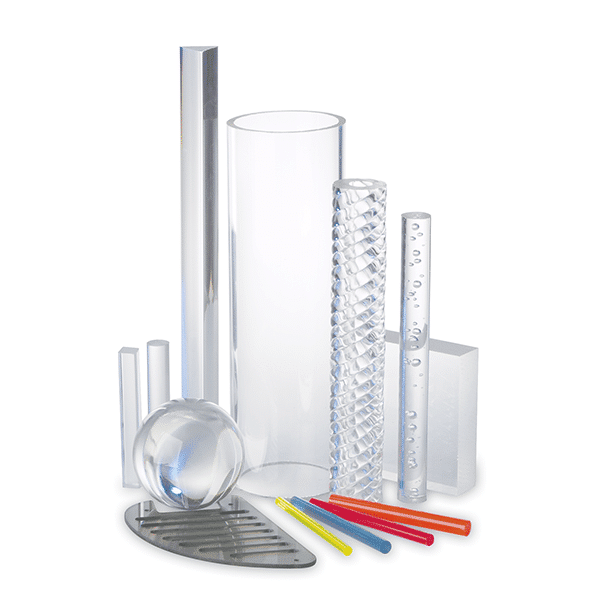 Benefits
Good weather resistance
High optical transparency
Low moisture absorption
Good insulating properties
Solvent cementable
High scratch resistance
Applications
Signage and displays
Sight glasses
Feed hoppers
Machine guards
Decorative fittings
Architectural glazing