Polyurethane Suction Pad
Used for loading machinery in creating a vacuum seal for packaging machinery. Polyurethane provides excellent suction and durability.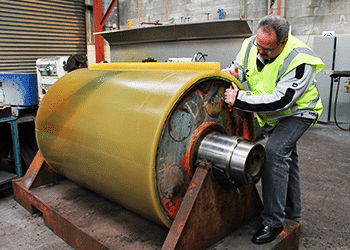 Polyurethane Rollers
Polyurethane re-coating of an Idle roller for a NZ industrial products manufacturer, in our specially equipped plant, capable of handling these 1.4m long rollers.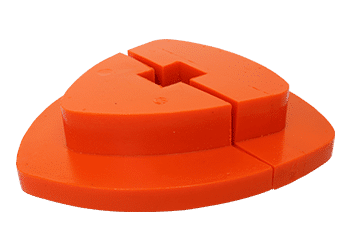 Waste Management Cams
Polyurethane cam for Waste Management for waste sorting. This is a replacement part for an existing machine to provide more durability.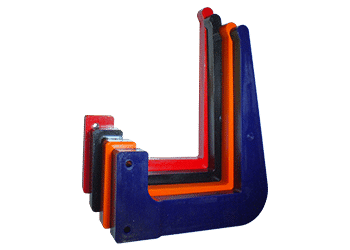 Timber J Bars
These 'J bars' are a proprietary LEP Engineering Plastics product which we supply to NZ's largest timber mills. Designed and manufactured from polyurethane to be strong enough to convey timber but soft enough to minimise damage.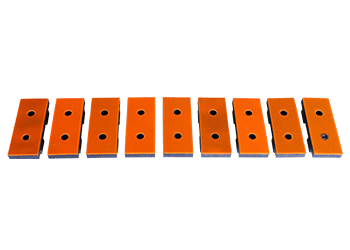 Polyurethane Conveyor Parts
Proprietary LEP Engineering Plastics polyurethane Conveyor Pads for the timber industry. They provide grip without damaging the wood.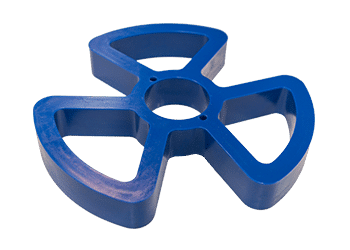 Conveyor Roller
Conveyor support roller, made from polyurethane to provide cushioning.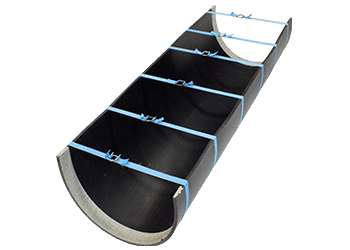 Chute/Trough Liner
UHMWPE auger trough liner provides reduce wear and friction, minimizing the adhesion of conveyed materials. It also reduces noise and energy costs.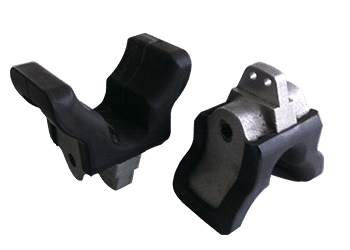 Electrical Conductor Transit System Parts
By providing lower cost polyurethane moulds LEP were able to replace rubber over-moulds with harder wearing polyurethane.
Chain Drive Sprockets
LEP manufactures chain drive sprockets for a wide variety of machinery and industries, particularly in extreme temperature or wet environments – such as wool scourers, skin washing machinery and within freezing works.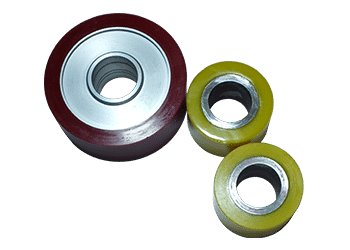 Polyurethane Drive Rollers
LEP manufactures polyurethane drive rollers which are used in every manufacturing industry - in hoists, forklifts, spindle-moulding machinery, and word-working machinery. LEP has the capability to machine metals and plastics.
Rotary Platform Rollers
LEP supplies rotary platform rollers to a variety of companies in the milking equipment industry - the machined rollers provide increased load capacity, increased resistance to shock loadings, reduced rolling resistance and are cheaper than traditional metal rollers.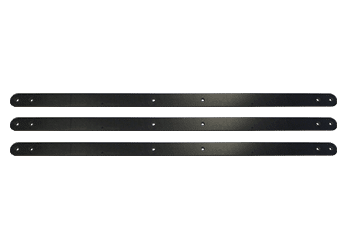 Cow Bale Straps
LEP manufactures bale straps for milking machine equipment suppliers - a clean, hard-wearing alternative to stop cows backing out of milking machines.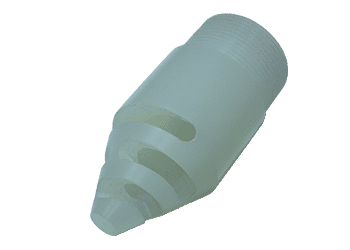 Spray Nozzles
Intricately machined spray nozzles are used in the fertiliser industry to solve corrosion problems from sulphur-based fertilisers.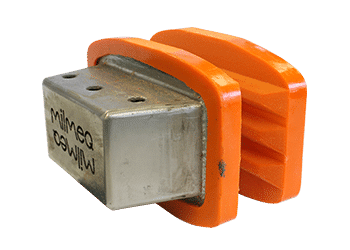 Sheep Pelt Clamps
These machined polyurethane clamps were developed to replace hand clamping for sheep pelts.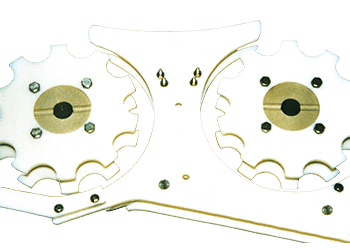 Change Parts
Change Parts for Bottling Industry Machinery.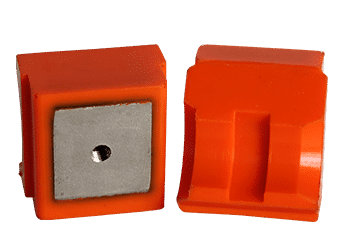 Wine Bottle Grips
Polyurethane grips for use in the wine industry - created in varying hardness (and colours) for different bottle types.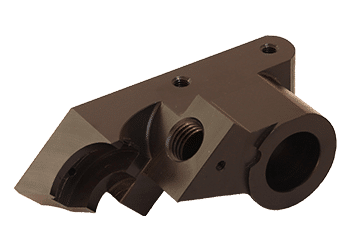 Bottling Industry Clamp
Complex machined clamp for the bottling industry. It was modified from the original part with the aim of extending the life of the machinery.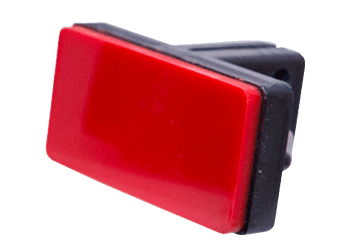 Food Processing Clamps
The polyurethane clamp is used in a wet & highly corrosive environment. The original aluminium handle was replaced with a hard-grade polyurethane handle. This provided a better bond with the soft polyurethane grip pad as well as less corrosion.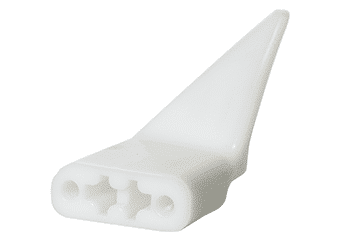 Meat Processing Part
Used in the meat processing industry this complex part was machined from a single sheet of high performance industrial plastic.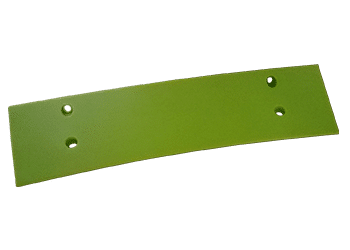 Crown Seals
The objective for the Hydro Power Station was to replace a metal crown seal with an abrasive resistant plastic seal for increased wear in a high pressure environment, as well as reduced downtime through less-frequent replacement. The plastics seals are also lighter and easier to install.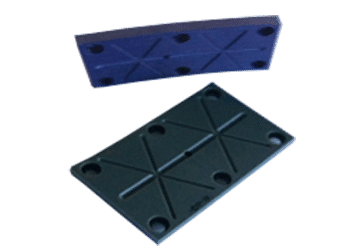 Swing Ring Bearings
Produced for Hydro Power Station, these bearings are used on the periphery of the swing ring which actuates wicket gates, controlling water flow into turbines in hydro power station. While turbine speed is constant, for more power the induced current is increased resulting in greater torque on the bearing. These are low/slow speed bearings chosen for zero stick slip.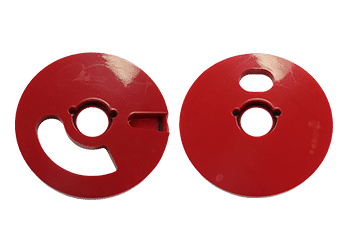 Polyurethane Pump Parts
Large (300mm) end plates for pumps to handle dirty water conditions. Polyurethane has been used for it's wear resistance capabilities with aggressive materials.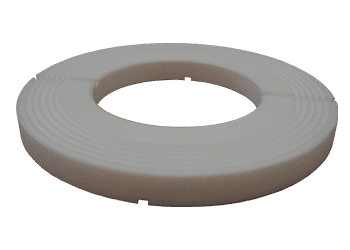 RTJ PTFE Seal
Manufactured for SHUK Engineering Distributors Ltd, New Zealand's largest manufacturer and distributor of sealing products.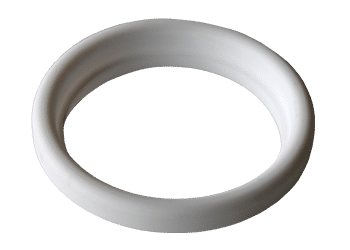 PTFE Seal for Pipework
LEP manufactures a wide range of industry standard PTFE RTJ seals for pipework.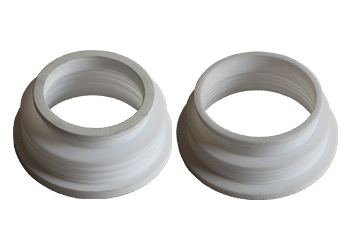 Bellows
Eagleburgmann one of the world's leading manufacturers of mechanical seals, seal supply systems, packing, gaskets, and couplings. LEP supplies a variety of sizes of these bellows. They are glass-filled PTFE at each end for durability and pure PTFE in the middle for flexibility.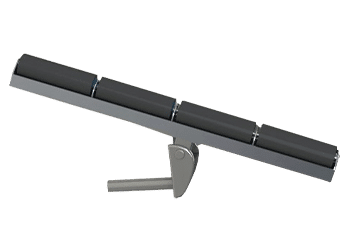 Boat Roller
Used on high end super yachts for loading tender boats. LEP developed a polyurethane boat roller that had both firmness and softness - better wear and bearing capabilities with a softer outer to reduce boat impact and damage.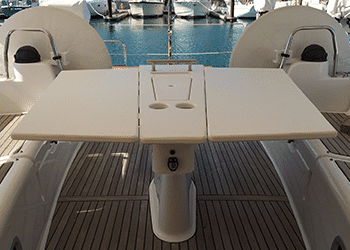 Marine Table
Machined marine board table to replace old wooden table.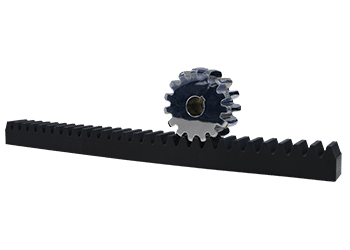 Rack & Pinion
Rack & pinion for a trombone sliding swing shift used on Steel Bro's container trucks to move the side lifter back & forward (on the back of a trailer unit that adjusts to suit 20' or 40' containers).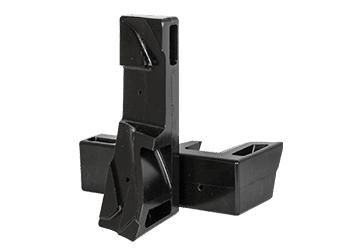 Car Bumpers
Two part bumper for vehicles in high-impact situations.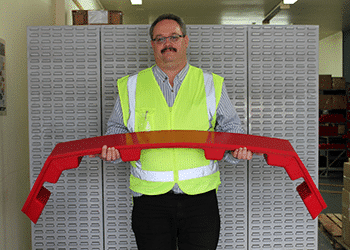 Airport Baggage Cart Bumpers
LEP manufactures polyurethane bumpers for a variety of cars, trucks and carts. Polyurethane bumpers which can be produced as a large single part, provide durability, flexibility to take knocks, and strength.
Aviation Vent Adaptor
High performance polyurethane vent adaptor made via polyurethane casting and post machined.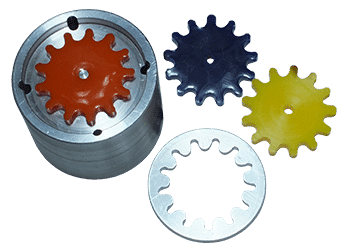 Vintage Car Drive Gear
Replacements for parts which are no longer available. After WW2 a model suitcase motorbike was released for the general public. This is a speed drive gear which would be used by paratroopers.
Vehicle Vent Protection Guard
Designed for a tourist Camper Van to protect the air vents on the dashboard.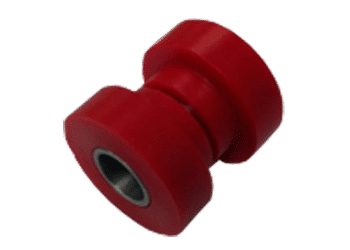 Suspension Bush
LEP machines a wide variety of suspension bushes for different vehicles - with the capability to machine both metal and plastics.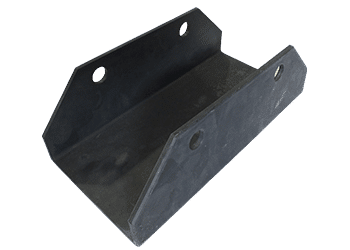 Railway Wear Eliminators
These moulded and machined wear liners fit on train bogies.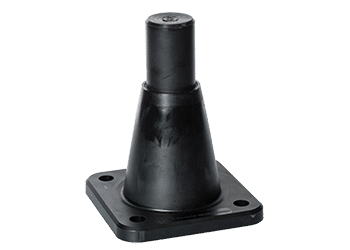 Road Sign Holders
Injection moulded road sign holders designed and extensively tested to withstand a high level of vehicle 'knocks'.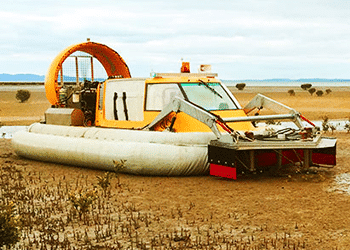 Hovercraft Skirt
A polyurethane 'skirt' for a revolutionary new mower, designed by Fieldmaster NZ to mow mangroves seedlings on estuaries and harbour areas.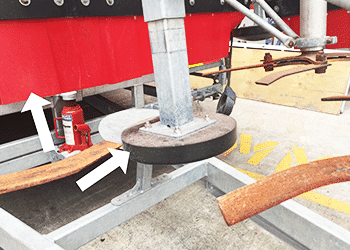 Hovercraft Vibration Pads
Polyurethane vibration pads: Tough, strong and vibration absorbent were developed for a Fieldmaster NZ mower designed to operate in muddy areas, mowing mangroves seedlings on estuaries and harbour areas.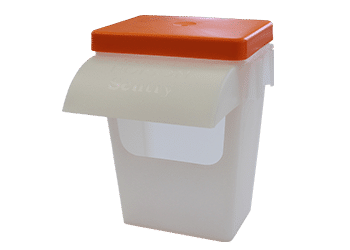 Possum Bait Station
Designed and produced for Pest Control Research
www.traps.co.nz
, these possum bait products are made of a material capable of withstanding very high UV rays in the outdoor environment.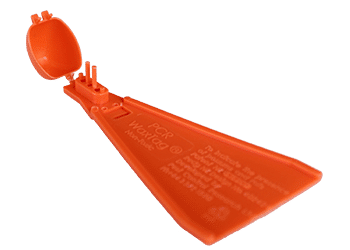 Possum Bait Tester
Designed and produced for Pest Control Research
www.traps.co.nz
, these possum bait products are made of a material capable of withstanding very high UV rays in the outdoor environment.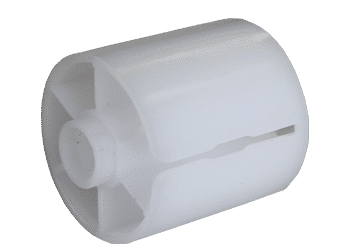 Roller Blind Part
Roller Blind Component for Windows.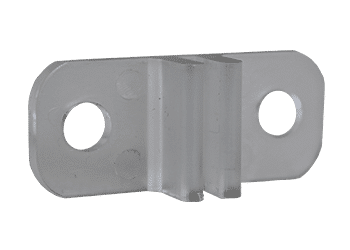 Glass Shelf Bracket
Extremely tough polycarbonate bracket and PVC grommets (to absorb vibration) for glass shelves sold by CTD Shopfittings.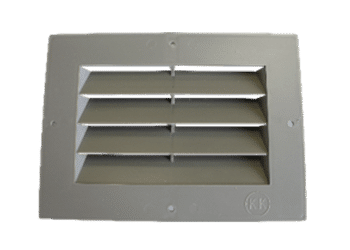 Wall Vents
LEP manufactures a range of wall vents for different companies. They are made from HIPS, a highly chemical resistant plastic, and can be spray painted different colours as required.
Rat Trap
LEP was involved in the design and development of this high-strength rat trap. This trap has very wide use including in Industrial and factory environments.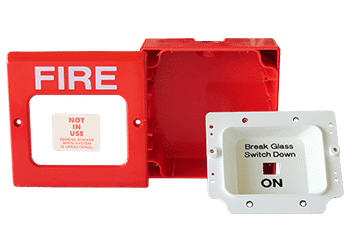 Fire Alarm Manual Call Point
3-part injection-moulded Fire Alarm Manual Call Point, made from fire retardant material. Supplied to Tyco Fire Protection Products
www.johnsoncontrols.com
.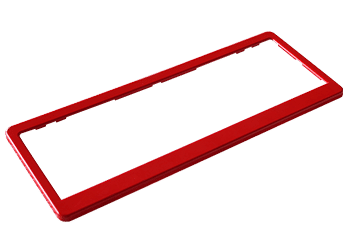 Car Number Plate Surrounds
LEP manufactures car number plate surrounds to New Zealand's largest supplier of these promotional products – Electronic Imaging
www.electronicimaging.co.nz
.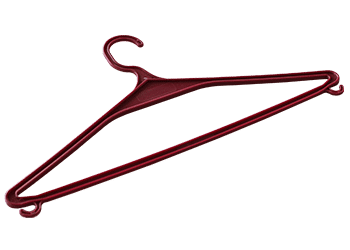 Coat Hangers
A proprietary LEP product which is manufactured in a range of colours for multiple Dry Cleaners throughout New Zealand.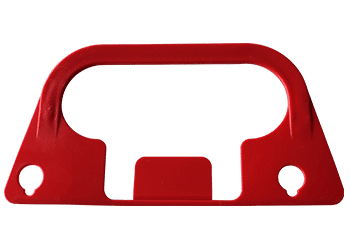 Food Bag Handles
Injection moulded handles for heavy food product packaging provide strength for lifting and carrying while at the same time being soft enough to stitch through on to the bags.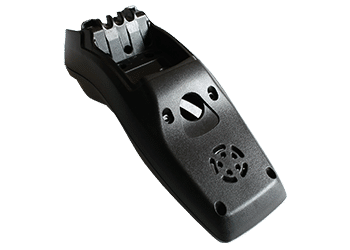 Wheelchair Control Housing
Housing to hold control mechanisms for a high end wheelchair, made out of a flame resistant plastic.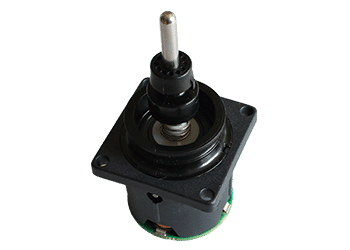 Wheelchair Controls Joystick Parts
A sophisticated precision-manufactured Joystick part, designed to enable very responsive fingertip control.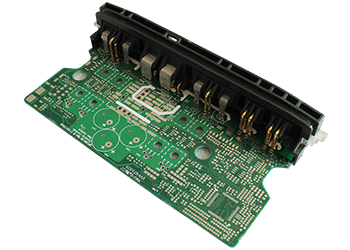 Wheelchair Controls Power Module Shrouds
Power module shrouds made from 30% glass filled, flame retardant nylon, with an overmould seal - an extremely high strength product.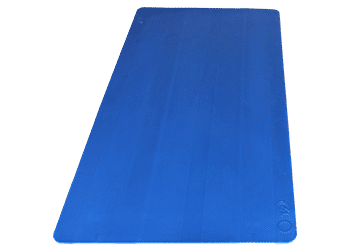 Event Timing Mat
Branded event timing mats are produced for Times-7
www.times-7.com
for various events in New Zealand and overseas. Very wear resistant and durable, and non slip, they can be used in all weather conditions.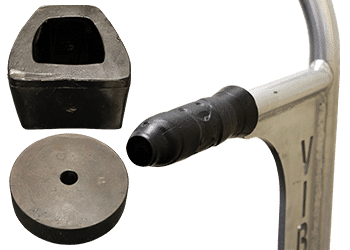 Vibra-train Equipment Parts
Vibra-train™ machines are in 27 locations in 5 countries around the world. 10 years ago LEP helped Lloyd at Vibra-train™ develop 'vibration isolating' parts which are integral to ensuring that the machines provide the correct vibration for machine users - but not the surrounding spaces. The parts are estimated to last for 60 years.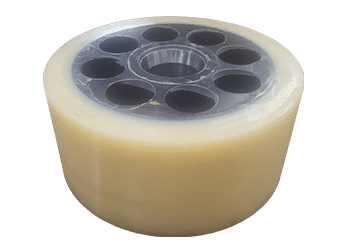 Joyride Wheels
LEP provides polyurethane wheels for most of the rides at Rainbows End - a 'safety critical' environment which requires high durability.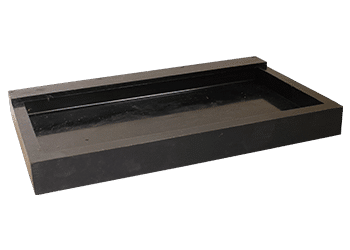 Paving/Cement Moulds
Cement/paving moulds which provide flexibility for demoulding pavers as well as durability for manufacturing high volumes of pavers.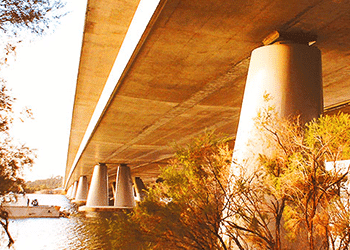 Bridge Bearings
LEP provides bearings for bridge spans, car-parks, and buildings. Manufactured from a combination of PTFE, rubber and steel they allow for thermal expansion an rotation.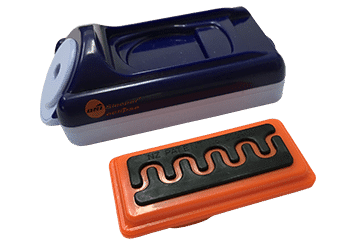 Dri Sleeper® Alarm - Eclipse
This world-leading wireless bedwetting alarm is sold throughout the world, except for the USA. LEP supplies, for Anzacare Limited, very intricate injection-moulded parts, using conductive plastics which allow for the measurement of specific voltages.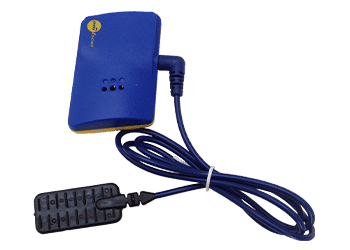 Dri Sleeper® Alarm - Excel
This is a wired bedwetting alarm, developed by Anzacare Limited in New Zealand. LEP supplies, for Anzacare Limited, very intricate injection-moulded parts, using conductive plastics which allow for the measurement of specific voltages.