ptfe glass fabrics are fibreglass fabrics that have been coated and impregnated with a selection of ptfe resins, making them ideal for heat-sealing, non-stick and many easy-release industrial applications.
They share many characteristics of virgin ptfe – they are resistant to nearly all chemicals, paints and solvents, and feature non-stick surfaces for rapid release from virtually all materials.
ptfe glass fabrics are easily cleaned and may be sterilised if required. They are fabricated to remain dimensionally stable through a wide range of operating temperatures from -248°C to +288°C and exhibit exceptional strength and durability at these extremes.
High dielectric properties and a superior chemical resistance, coupled with a very low co-efficient of friction make ptfe glass fabric ideally suited to many applications, including packaging, aerospace, automotive and electronic.
Temperature range: -73°C to +260°C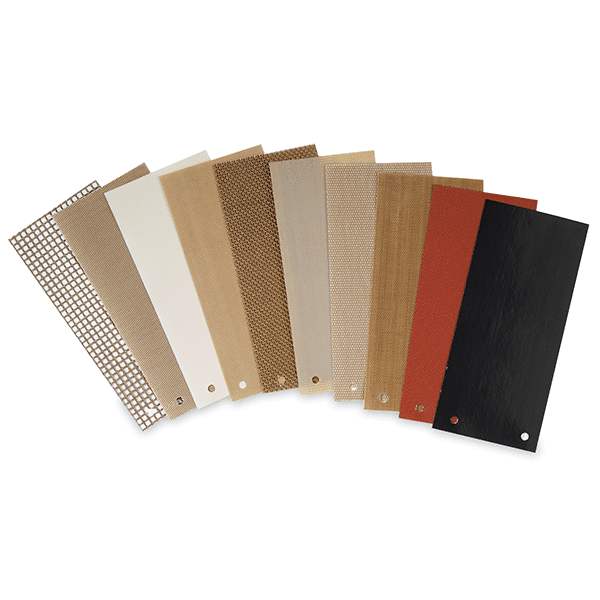 Benefits
High temperature stability
Non-stick and non-toxic
Good chemical resistance
Low co-efficient of friction
Dimensional Stability
High tensile strength
Applications
Bags & heat sealing machines
Lew friction liners
Roller release covers
Splash curtains
Baking tray liners