Marine Board is manufactured from a high density polyethylene (hdpe) which has been specially formulated to withstand the rigours of harsh outdoor marine environments. It is UV-stabilised to resist damage and will retain its beauty, even after years of exposure to direct sunlight.
Marine Board has outstanding wear and abrasion resistance – it won't splinter, crack, de-laminate, rot, swell or absorb water like materials such as wood or laminates. It has a low co-efficient of friction, good anti-stick abilities and excellent chemical resistance.
It is virtually maintenance-free, even under heavy foot traffic on boat decks. Staining or painting is not required, as the colour is integrated with the polymer to retain its vibrant appearance. Fabrication and finishing is carried out with standard woodworking tools and the board forms easily for smooth curves and bends. There is no grain pattern – any part of the sheet can be used, eliminating waste.
Marine Board is available in a standard range of colours, and custom colours can be matched to suit individual requirements.
Two additional sheet grades can be supplied on request, although minimum order quantities may apply;
Marine grade AS with anti-skid layers on both sides
Marine grade LW for general use, which is lighter, easier-to-handle and less cost
Temperature range:
-100°C to +80°C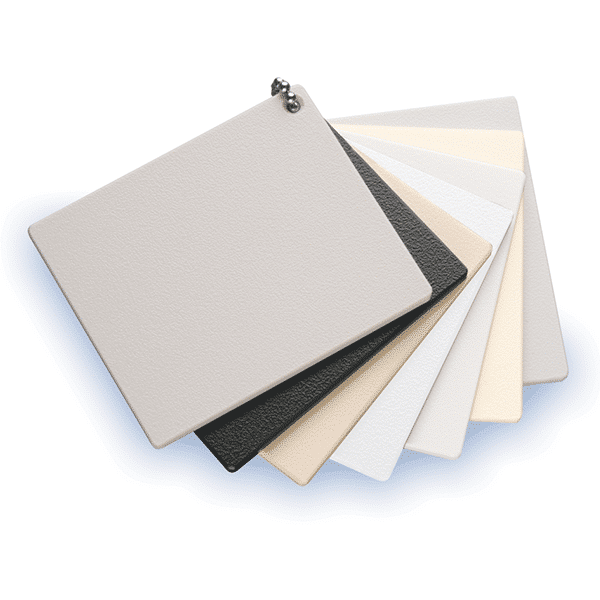 Benefits
UV stabilised to resist damage
Will not splinter, crack, swell, de-laminate or absord water
Stain resistant, needs no paint
Fabricated with standard woodworking tools
Easily formed for smooth curves and bends
Applications
Cabinets and counter tops
Doors, windows, steps and ladders
Hatch covers and swim platforms
Trims, mouldings and railings
Availability
Sheet only – available on indent – please contact us to find out more
Specification
Standard sizes:
2438 x 1370mm
3000 x 1220mm
Thicknesses (mm):
6.35, 9.52, 12.7,
15.8, 19.1, 25.4,
31.75, 38.1