Fluorosint® is a fluoropolymer composed of virgin ptfe which is re-inforced with a synthetic mica filler.
This chemical bonding results in a load-carrying capacity and thermal expansion rate not normally attainable in re-inforced ptfe.
Fluorosint® has excellent mechanical and tribological properties. One of its main characteristics is a very high maximum allowable service temperature in air of 260°C continuously.
Fluorosint® is available in 2 formulations:-
(1) Fluorosint® 500 has 9 times greater resistance to deformation under load than unfilled ptfe. Its co-efficient of linear thermal expansion approaches the expansion rate of aluminium, and is 1/5th that of virgin ptfe, which almost eliminates clearance and fit allowances. It is considerably harder than virgin ptfe, has better wear characteristics and maintains low friction properties.
It is also non-abrasive to most mating materials.
(2) Fluorosint® 207 has a raw material composition which meets the requirements of EU/FDA regulations concerning plastics which come into contact with foodstuffs. In combination with the good mechanical performance of Fluorosint® and its outstanding chemical and hydrolysis resistance, this feature opens numerous possibilities in food, pharmaceutical and medical applications.
Temperature range: -130°C to +260°C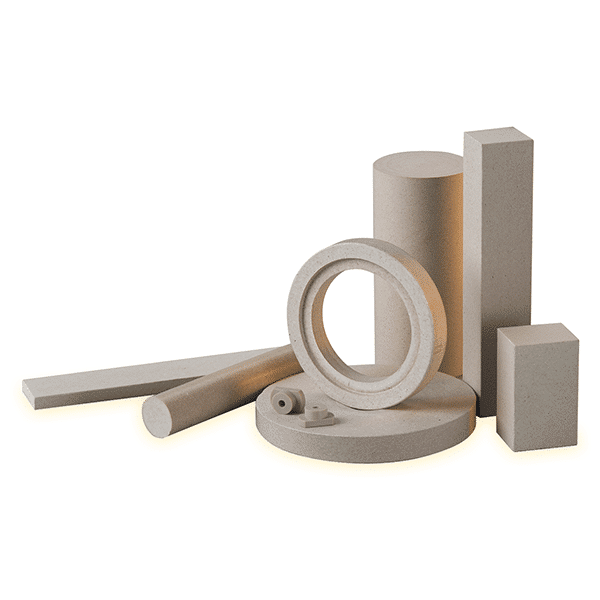 Benefits
High maximum allowable service temperature in air (260°C cont.)
Outstanding chemical and hydrolysis resistance
Very low co-efficient of linear thermal expansion (1/5th ptfe)
High resistance to deformation
Suitable for food contact
Applications
Dishwasher arms bearings
Seal rings
Shrouds
Valve seats
Oven/fat fryer bearings
Medical equipment
Availability
** Available on indent early
• Rod from 12.7mm to 222.25mm
• Sheet from 6.35mm to 76.2mm
• Tube from 31.75mm to 304.8mm
Specification
Rod Standard length: 3000mm
Sheet Standard size: 305 x 305mm
Tube Standard length: 305mm