Celazole® PBI (polybenzimidazole) has the highest temperature resistance and best mechanical property retention of any unfilled thermoplastic available today. The material is very 'clean' in terms of ionic impurity and does not outgas (except water). These characteristics make it very attractive for high-tech applications in the semi-conductor, aircraft and aerospace industries.
Celazole® PBI is normally used in the manufacture of critical components to decrease maintenance costs and gain additional production time. It is extremely hard, and diamondtipped tools are recommended when machining production quantities. The maximum allowable service temperature in air of Celazole® PBI is extremely high at 310°C continuously, going up to 500°C for short periods. This high temperature resistance is combined with excellent wear and frictional behaviour. It also has substantial resistance to high-energy radiation.
Celazole® PBI, with its unique properties, has the ability to provide the ultimate solution in applications where no other thermoplastic will perform.
Temperature range: -260°C to +310°C
(+500°C for short periods)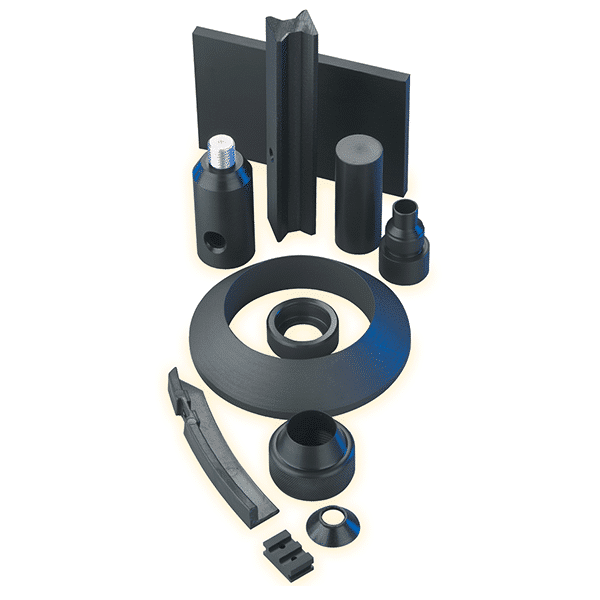 Benefits
High maximum allowable service temperature in air (310°C cont.)
Very low co-efficient of linear thermal expansion up to 250°C
High ionic purity
Excellent mechanical strength over wide temperature range
Applications
Light bulb contact component
Pump components
Electrical connectors for aircraft engines
Semi-conductor parts
Availability
• Rod from 9.53mm to 101.60mm
• Sheet from 12.70mm to 38.10mm
• Tube from 42.86mm to 138.11mm
Specification
Rod Standard lengths: 203mm, 305mm
Sheet Standard sizes: 610 x 305mm, 305 x 305mm
Tube Standard length: 203mm