Techtron® HPV pps (polyphenylene sulphide) is a re-inforced, internally-lubricated semi-crystalline polymer which has been developed to bridge the gap in both performance and price between standard thermoplastics and high performance materials.
It has an excellent combination of properties including wear resistance, load-bearing capabilities and dimensional stability when exposed to chemical and high temperature environments.
Techtron® HPV has high temperature applications that other high performance plastics, such as pei, pes and psu, cannot tolerate and approaches premium grades such as PEEK™ in performance, at a more economical cost structure.
Because of its uniformly-dispersed internal lubricant, Techtron® HPV has high wear resistance and a low co-efficient of friction. It overcomes the disadvantages of virgin pps caused by a high co-efficient of friction, and of glass-fibre re-inforced pps which causes premature wear of the counter face in moving-part applications.
Other benefits of Techtron® HPV include good insulating and dielectric properties, high UV resistance and low flammability. These features ensure that Techtron® HPV will suit a wide range of applications in many kinds of industrial equipment.
Temperature range: -20°C to +220°C
(+260°C for short periods)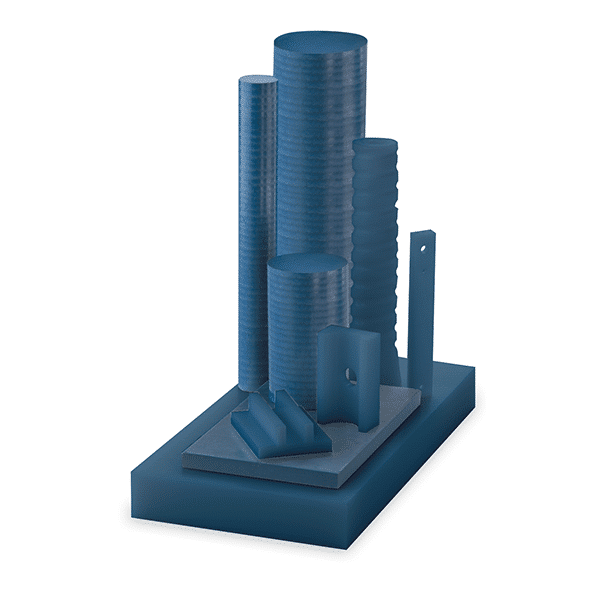 Benefits
High maximum allowable service temperature in air (220°C cont.)
Excellent chemical and hydrolysis resistance
Low co-efficient of friction
High mechanical strength, stiffness and hardness
Excellent dimensional stability
Applications
Chemicals processing equipment: pumps, valves, compressor components
Industrial drying and food processing ovens: bearings and rollers
Electrical industries: high temperature insulators, brush holders
Availability
• Rod from 8mm to 100mm
• Sheet from 5mm to 100mm
• Tube from 50mm to 200mm
Specification
Rod Standard lengths: 1000mm, 3000mm
Sheet Standard sizes:
1000 x 625mm
3000 x 625mm
Tube Standard lengths: 1000mm, 3000mm