pvc (polyvinylchloride) is the oldest and probably the most widely used of all plastics. A rigid plastic, it is usually grey in colour, but is also available in red or black.
pvc has a very high resistance to many chemicals including concentrated acids, alkalis and alcohols. Its excellent mechanical strength and ease of machining also make pvc an exceptionally useful plastic for pipe fittings and components where chemicals are used in industry. It can be milled, turned, drilled and tapped with ease.
Moisture absorption is low at 0.2% and pvc has good electrical insulating properties.
One of the most useful properties of pvc is its solvent cementability. The same solvent cement that is used for pvc plumbing is just as effective on components manufactured from rigid pvc. It can also be bonded to other substrates using a general purpose epoxy resin.
pvc is available in a wide range of rods, tubes, sheets and profiles. Rods up to 150mmø are physiologically inert and suitable for food contact.
Temperature range: -15ºC to +60ºC.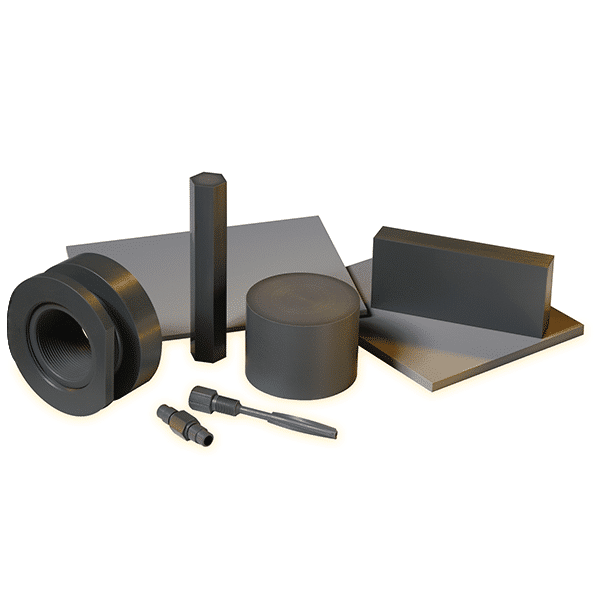 Benefits
Solvent cementable
Good chemical resistance
Excellent electrical insulation
Good machining properties
Low moisture absorption
Low cost plastic
Applications
Handles and knobs
Rollers and spacers
Pumps
Insulators
Chemical industry components
Pipe fittings