Acetal U
acetal–U is a polyoxymethylene copolymer, to which approximately 10% ultra-high molecular weight polyethylene has been added.
This addition of uhmwpe works like a dry film lubricant, and has significantly better dry and emergency running in the case of a machine breakdown with regard to non-modified polyoxymethylene.
The co-efficient of friction to steel of 0.19 is significantly lower than that of other thermoplastics (standard acetal 0.3- 0.4 / 6SA nylon 0.25-0.4).
acetal-U is therefore very suited to the manufacture of bearing bushes and sliding plates.
The uhmwpe addition gives lower noise and self-lubrication. The extremely low absorption of water of 0.14% provides an increased dimensional stability. Machine components made from acetal-U are very resistant to wear and have a high working life.
acetal-U is manufactured in accordance with the BGA and FDA guidelines in its composition and can therefore be used in the food sector.
acetal-U is light blue in colour, and other colours are available on request.
Temperature range: -40ºC to +90ºC
(-40°C to +85°C in water)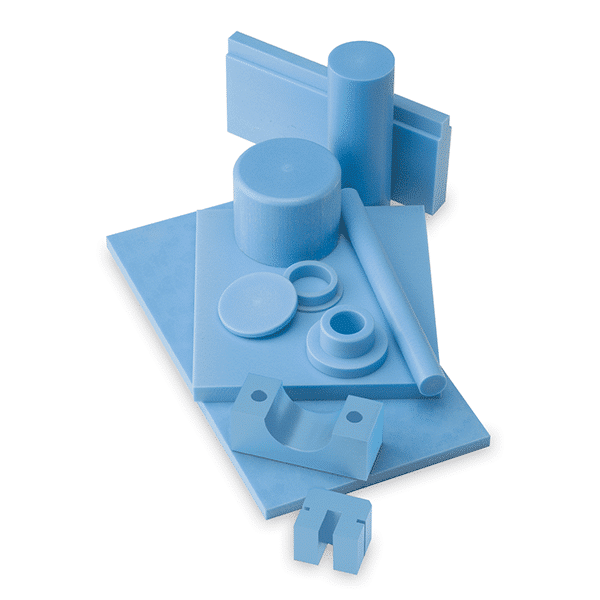 Benefits
Very high wear resistance
Optimum slide properties
High impact resistance
Ideal in wet environments
Suitable for food contact
Increased dimensional stability
Applications
Close tolerance and intricate machine components
Bushes, sliding plates
CIP Equipment
Spindle bearings
Lightly loaded gears